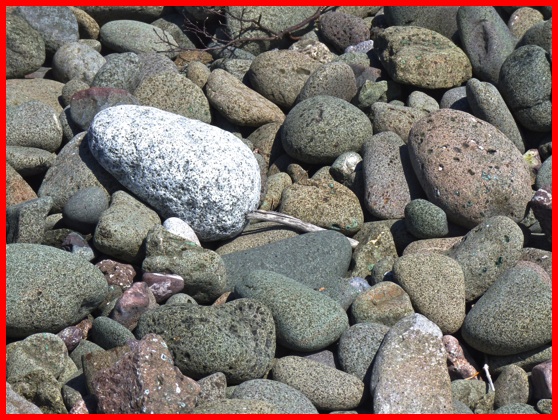 Granite is a broad name used for light colored crystalline rocks that are present as glacially transported rocks in the Keweenaw. They are usually a minor feature of beaches and they stand out from the more common rocks because of their light color. Large parts of Ontario are underlain by granite and gneiss.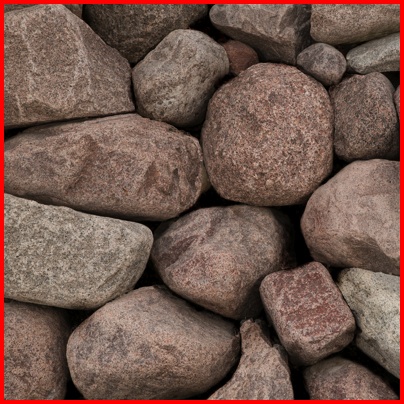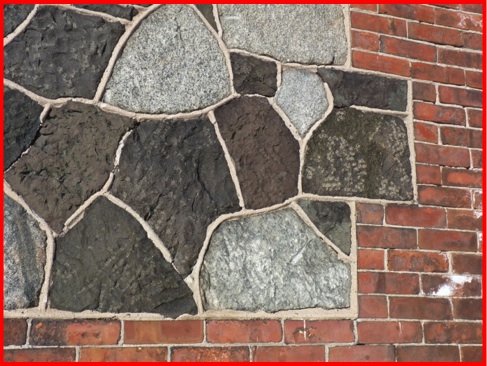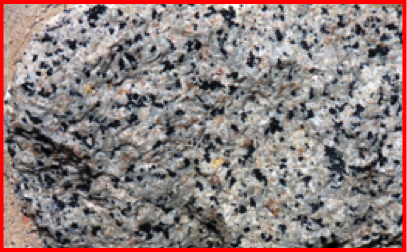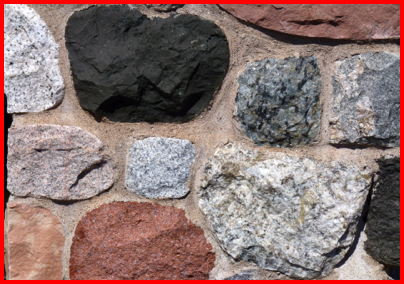 This Wisconsin granite is dark red. Granites can range from almost white to black, with many shades...
This granite has black hornblende, pink and white feldspar and gray quartz.

Among basalt cobbles, granite stands out!