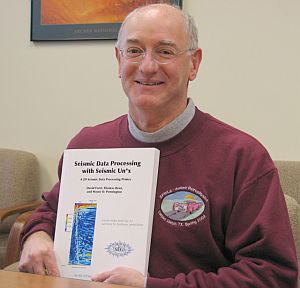 A new book, "Seismic Data Processing With Seismic Un*x," has been published by the Society of Exploration Geophysicists.
The authors are David Forel (PhD candidate, Geological Engineering), Thomas Benz (MS '99, Geophysics) and Wayne D. Pennington (faculty and chair, GMES).
All author royalties are being donated to the Michigan Tech Fund in support of the student chapter of SEG at Michigan Tech.