Links
From A Distance
introduces Remote Sensing, GPS and GIS; includes lesson plans within National Education Standards and educational links.

Classic CZCS Scenes
a tutorial of images from around the world with explanations of what is shown, how the images were acquired and what their significance is.


SeaWiFS Teacher Resource
a diverse list of educational links about Remote Sensing and Ocean Color with online presentations and a "Show and Tell" link of images around the world.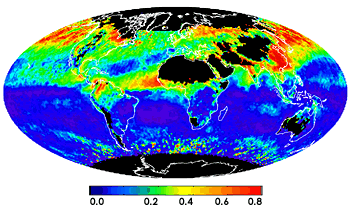 Earth Observatory
NASA's observatory includes recent satellite imagery and scientific publications focusing on Earth's climate and environmental change.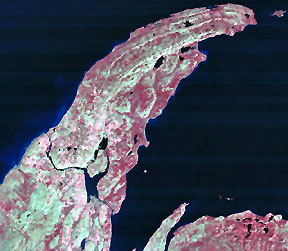 Remote Sensing Tutorial
a comprehensive guide to the history, science and the many applications of remote sensing, contains information on image processing and interpretation.


Learning from Satellites
NASA's educational overview of Remote Sensing, includes info on satellite resolution and visible and infrared images.



the COOL room
home of Under Water Weather for the New Jersey Coast, includes useful applications of remote sensing for fisherman, sailors and surfers.

Public Use of Remote Sensing data
contains examples of k-12 classroom applications of remote sensing with contact information.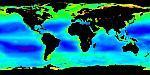 SeaWiFS Project Homepage
an overview of the SeaWiFS project with helpful links.


SeaWiFS Movie Gallery
choose from a dozen rotating images of the Earth highlighting different features observed from space.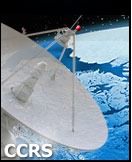 Canada Centre for Remote Sensing
has access to many tutorials and teacher's guides; directed mainly towards upper level highschool students.


Earth Oberservatory Newsroom
the latest news regarding earth observation and remote sensing.
Remote Sensing Online Guides
consists of educational guides on earth observing satellites and radar imagery with in-depth information about the operation of remote sensing satellites and the interpretation of images.

Basics of Remote Sensing
NOAA's tutorial focuses on how to interpret satellite imagery on the internet, also contains information on how radiation and image enhancement are used in remote sensing.

Virtual Hawaii
has access to remote sensing tutorials concentrating on radar or visible and infrared imaging.



Earth Science Enterprise
an overview of the various ways NASA studies the earth, designed for student use.

---
Great Lakes Website | Remote Sensing Institute | R/V Lake Guardian | R/V Agassiz | Lesson Plans | Teachers' Guide | AVHRR Tutorial | Judy Budd's Page
This page was created by Katie Kerfoot
Email questions about the content of this web page to : Judy Budd