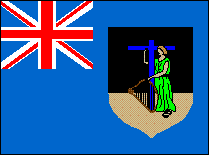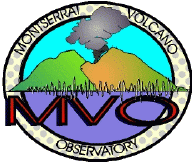 The Government of Montserrat and the
Montserrat Volcano Observatory
Official Releases Concerning the Situation at
Soufriere Hills Volcano, Montserrat, West Indies
Last updated 11 July 1999
---
---
Government Information Service
Official Statements and Press Releases

Point of Contact - Government Information Unit
Daily GIS releases entitled "Montserrat This Week"

A newsletter published weekly times weekly by the Emergency Department of the Governor's Office. "Montserrat This Today" is a review in layman's terms of the activity at the Soufriere Hills Volcano and the rebuilding and relief efforts within Montserrat.
Montserrat Volcano Observatory
MVO Scientific Reports
MVO Special Reports
This section is dedicated to reports on special events at the Soufriere Hills Volcano

Special Report 01 Report Of The Explosive Event Of September 17-18, 1996
Special Report 02 Deformation of the Galway's Wall and Related Volcanic Activity, November 1996 to March 1997
Special Report 03 Pyroclastic Flow Activity on 25 June 1997
Special Reports 04 & 05 are forthcoming
Special Report 06 The Boxing Day Collapse, 26 December 1997
Volcanic Alert Levels and Hazard Risk Assessments
MVO Morning and Daily Scientific Reports
Looking for older reports? Archived Notices From 01 October 1995 through the present.

Volcanism in Montserrat: Meetings, Symposia and Conferences
Links related to volcanism in Monstserrat or the Island Itself.

National Geographic Internet Special - FALLOUT: Eye on the Volcano, from the folks at nationalgeographic.com

Sustainable Ecosystems Institute - Ecological Impacts of the Montserrat Volcano: A Pictorial Account of its Effects on Land and Sea Life.


Location Maps
---