---
Main Topics
Tools
---
Subtopics
Tools
Miniature DOAS
Stromboli Volcano
My trip to Stromboli Volcano in September of 2002 was the very first deployment of MTU's mini-DOAS system.  A team of scientists (from University of Hawai'i, University of Firenze, Open University and Michigan Technological University) gathered there for one week measuring several different parameters, including seismic, thermal, infrasound, gravity, and SO2 emissions.  This trip allowed for the very first measurements of volcanic gases by our mini-DOAS and was set-up side-by-side with another miniature gas monitoring system, known as FLYSPEC.  From this field excursion, we expect to be able to cross-correlate the two instruments for comparison purposes.  The data will also be used in my PhD research, which is focused on the correlation of several different data sets in order to gain a better understanding of the eruptive and conduit processes at several volcanic systems.  I have plans to return to Stromboli Volcano in June of 2004.
<![if !vml]>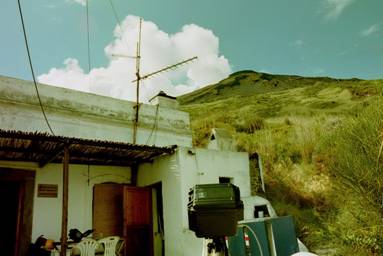 <![endif]>
Mini-DOAS at Stromboli Volcano, measurements taken from the observatory.
<![if !vml]>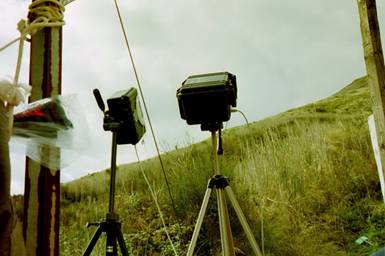 <![endif]>
Mini-DOAS and FLYSPEC taking side-by-side measurements at Stromboli.
<![if !vml]>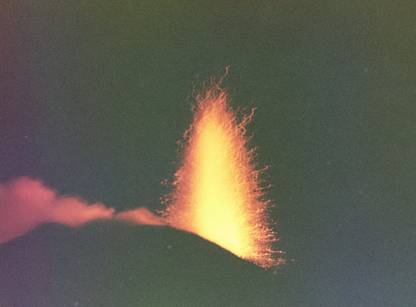 <![endif]>
An amazing night-time eruption shot at Stromboli.