Benjamin Drenth, Sean Trisch and Koi-Ling Lim Win Scholarships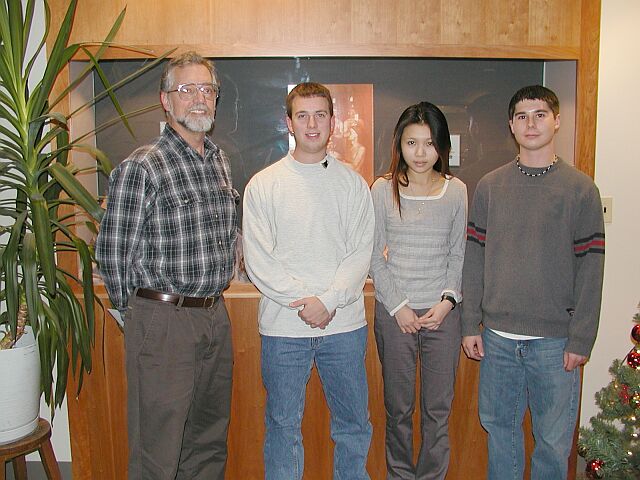 Dr. Ted Bornhorst, Ben Drenth, Koi-Ling Li, and Sean Trisch


The Northern Michigan SPE Chapter awarded three ($500) scholarships to students studying petroleum industry related fields at Michigan Tech. Two awards were from Halliburton Energy Services and BJ Services.

Benjamin Drenth of Geological Engineering

Sean Trisch of Applied Geophyics

Koi-Ling Lim of Geological Engineering


The students were not able to attend the SPE meeting at Traverse City. Billie Wylie, post dotoral associate in the Geological and Mining Engineering and Sciences department accepted the awards for the students in November. Department Chair Ted Bornhorst presented the awards to the students.