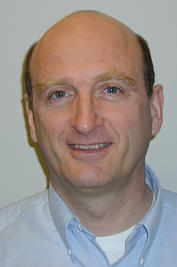 Dr. William J. Gregg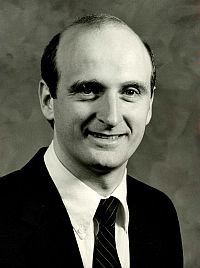 Distinguished Teaching Award 1984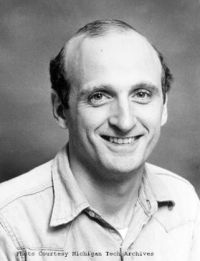 Dr. William J. Gregg 1996

Dr. William J. Gregg
1948 - 2008

Associate Professor of Geology
Michigan Technological University,
Department of Geological and Mining Engineering and Sciences
Distinguished Teaching Award, 1984
PhD, (1979) MS (1975) and BS (1971), State University of New York
Dr. William J. Gregg, died tragically on December 6, 2008. The faculty, alumni, students, and staff of Michigan Technological University and the Department of Geological and Mining Engineering are deeply saddened by the loss of our long time colleague and friend.
Information regarding funeral arrangements
Memorial Information
A Memorial in honor of Dr.William J. Gregg will be held Saturday, December 13th from 2:00 to 5:00pm in the Rozsa Lobby on the Michigan Tech campus. The memorial service will begin at 2:30pm with refreshments to follow.

Alumni and friends are welcome to post memorials of Dr. Gregg here:
News Stories:
News Article

Memorials from our Alumni, Students & Friends
Bill was very active in caving in eastern New York in the late 1960s and early '70s. Many of his former caver friends got together to contribute remembrances for the March 2009 issue of The Northeastern Caver. Below are those remembrances. Chuck Porter, current editor Bill was editor of the Northeastern Caver from 1972 to 1974 and has 30 references in the Caver index. He was active in mapping, exploration and conservation in eastern New York caving, and developed lighting and photo gear. He took over as Caver editor from me in 1972 and got the Caver back on track with regular monthly publication. I hadn't seen him for many years and had always meant to give him an 1840s geologic map of the Keewenaw peninsula. It's now a memorial in the MTU Archives. Bill was a strong and enthusiastic caver, and a real pleasure to know. Chuck Porter I knew "bedding plane" Bill for only a short time while he was working on his PhD at Albany State. He was asked to review a paper I had written, as an undergraduate, on Skull Cave — because he was the only person in the department who knew about caves. It was only yesterday that I mentioned a little story and lesson I learned from Bill to my girlfriend: It's possible that I foolishly made a statement alluding to the concept that, having spent a huge amount of time in Skull Cave, I must know a lot about its development. Bill's margin comment was something to the effect that while he had spent untold amounts of time in McDonalds he still had no idea of how they made Big Macs. Point very well taken, Bill! He was a good man. Long ago, I heard a story about one of Bill's gutsy actions. As the story goes, he wanted to look for caves in the Howes Cave quarry. So, he donned a white foreman's helmet and clipboard and slowly walked the quarry looking at will — with everyone assuming he was completely official. I'll bet others who caved with Bill remember many other tales. Paul Rubin Bill Gregg – A Memory by Doug Hauser It was with much sadness that I learned of the passing of Bill Gregg, probably the first northeastern caver that I ever met (as opposed to local friends). From my personal trip report of January 30, 1972, after a trip to Knox Cave with friends: "under a wiper we found an advertisement for the Northeastern Caver, a monthly publication from SUNYA (SUNY at Albany). Then a car drove up with Bill Gregg inside, its editor. He gave us a map of Knox Cave and we talked awhile." Bill had just taken over editorship of the Caver from Chuck Porter and was getting the word out. Bill put in three good years as editor, using his wry humor (see his "Speleo-Shop" in the Jan Feb 1975 issue) and excellent writing ability to put out an excellent publication that did much to help gel the Northeast into a relevant region. I developed a friendship with Bill, as I was enrolled in the Geology program at SUNYA, and he was a graduate assistant working on his Masters and Ph.D. in Geology there. He lent me his personal Albany and Schoharie County topographic maps, and let me copy his thousands(?) of cave locations and karst features that he had painstakingly ridge-walked, investigated and located on the maps. Though I never was taught by him in class, I was certainly mentored by him for my eventual role as editor of the Caver. I would stop up and see him in Room ES-244 and we would talk caving, and he eventually asked me if I would take over the Caver (with Thom Engel). He was Vice-Chairman of the NRO from June 1972 to June 1975, and was very active in caving circles, but I never actually got underground with him until May 22, 1975, when he and I drove up to Sleeping Alligator Cave in Albany County and found about 1000 feet of virgin passage. On four subsequent trips through the end of 1975, half with Thom Engel, we laid the groundwork for the map and article about the Hannacroix Maze/ Sleeping Alligator system that was later published in the Caver. I lost contact with Bill in later years after his move to Michigan, but at least once a year I would stop and wonder how Bill was doing. When I heard of his death, I called Thom and we visited his family at the funeral home on December 16. This wonderful family of two younger brothers, a sister, and a simply charming and obviously caring mother, opened our eyes to the full and varied life that was Bill Gregg. As a picture slideshow of his life rolled, we talked of his varied interests, many of which we did not know – model tanks, visiting real tanks at Aberdeen Proving Ground, MD, military uniforms (he looked to be straight out of an Indiana Jones movie standing on a tank in a German SS uniform), his own family, pictures of his 34th, 44th, 54th birthdays. It was a magical night as they regaled us with stories of his life! I felt I was so privileged to have known him! Bill Gregg, by John Mylroie I met Bill Gregg back in 1972 when I began work as a lab technician in the Biology Department at SUNY Albany. Bill was working on his graduate degree next door in the Geology Department, and editing the Northeastern Caver. Bill was the best caver I have ever worked with in terms of getting through tight places. It was utterly amazing to watch him slide through an impossible crack, do an inconceivable bend, then hear him say, "Come on through, it's easy". The downside to Bill's being skinny was he got cold really easily. As a result he would do incredible gymnastics to stay out of the water while the rest of us just plowed on through. Bill was vulnerable to poison ivy in a big way, and some digs got aborted as he began to suffer an attack from plants I never saw; but I don't get poison ivy so I didn't much care which plants we were around. I pissed off Bill from time to time, usually because I did something stupid, but not getting poison ivy made him the most angry at me. Bill's contributions to Northeastern caving in the early 1970s are legion. Taking a look at just 1974, here is what he did that I have drawn from my caving journal for that year: Bill believed in digging. He worked with me, Nick Viscio, and Joe Flores to get by the lower constriction in Wiltsies (John's or Filtration Plant) Cave. He had a partial stick of dynamite liberated from his summer work with a mining company in Vermont (he was a talc prospector for Johnson & Johnson), so we used it and set off a big blast which got the job done. Fortunately, no Office of Homeland Security in those days. He also got a big headache from the nitrogen compounds in the dynamite and didn't use dynamite again. Bill was part of the various digs in Salamander Crevice in downstream Knox Cave, and pioneered the route under the Dungeon Room stairs into glacially-choked fissures heading south towards what is now known as Crossbones Cave. We dug in Moon (Crazy Music) Cave and Roadcut Cave, Greene County. We spent a lot of time at Ore Pad, a dig about 400 m east of Single X Cave in Schoharie County, removing huge pieces of broken stalagmites and stalactites from sandy fill material. We gave up on that dig after a few near-death experiences with collapsing material and began digging at Single X (so named to keep it secret that we were digging at Truax Spring). About this time, April 1974, Bill and I went with Art and Peg Palmer down to a Friends of Karst meeting in Morgantown, W.Va. Bill told us a story about a college buddy, who on long road trips, would answer every question and statement with, "That's what she said," and that eventually everyone in the vehicle wanted to kill this guy. We all laughed and said, "Sure, sure." Then Bill started answering with, "That's what she said," to whatever statement or question we made. Within a 100 miles we wanted to kill him; even Peggy did. So he started saying, "I knew a girl like that once," until we threatened death and dismemberment again. Bill was the first person to go any distance, about 100 m, into Single X Cave, coming back out wet and shivering but smiling. That was a long dig project in May and June of 1974 but it led to a bunch of big cave (well, big for NY) on June> 22nd. Bill was the first person past the 0.98 Crawl in Caboose Cave, a constriction now long gone, in October of 1974. When he said, "It goes!" Nick Viscio and I squeezed in after a 20-minute dig, leaving 0.02 of ourselves on the cave wall (hence the name: 1 – 0.02 = 0.98). Bill and I did about 15 ridge-walking trips that year. Bill was a funny guy, who would say the weirdest things. We used to meet up in Gibby's Diner in Quaker Street, before I-88 was built and blocked the shortcut over to Schoharie Caverns, and then go ridgewalking or digging. Bill was a very good geologist, and worked with metamorphic minerals, not with karst at all, for his graduate degrees. He taught me more about geology than my graduate classes later at RPI. Bill began to drift away from caving, and I didn't do too much with him after 1975. Bill was a close caving buddy who helped make me decide to go back for a PhD in geology. I dedicated my PhD dissertation to him. I last saw Bill at a Geological Society of America meeting in 2007. He, like most of us older guys, had thickened up a bit, no tight crawls for him any more. He was happy at Michigan Tech on the Upper Peninsula, working with ores and minerals. He hadn't done anything in caves or karst for decades. Bill Gregg was a very bright star in Northeastern caving, for a limited time of a few years. But in that time he was a participant in many New York discoveries, and he labored hard on many other cave digs that never yielded to his efforts. He had a tremendous influence on those who caved with him.
Chuck Porter

It's taken me a long time to respond to the news that Bill Gregg is gone. The last time I saw him in November we discussed my incomplete from last term in Rock Mechanic. I was probably the last student to complete but he said he gave me an A which he had recorded, not because I had the right answers--but because I also asked the most questions. At that meeting he also agreed to be my co-adviser for finishing my thesis, since Dr. Woods will be on sabbatical next semester. I was very much looking forward to weekly meetings with him--not just for his advice on my mapping thesis, but also for his friendship. When I arrived at MTU I was just off a year of experimental chemo, radiation and three surgeries for a Grade 4 brain tumor. He never shared with me that his Dad died of cancer, but he did draw me out about my experience. That was who he was. I will miss him greatly.
Justin Wargelin

I probably have the longest tenure of any Geology student who attended MTU. I have known Bill for almost all of his 30 years at MTU. He never changed; the energy he exhibited in his first years at the university, was a continuum thoughout his career. He always had that twinkle in his eye, like he knew something we didn't; which, of course, was true. I remember him being in on weekends working on thin sections. He'd see me, stop me and tell me what structural evidence was on the slide he had just created. I would get a mini-structural geology lesson on the spot. It was fantastic! He always seemed to have this happy energy. Reading this tribute page has brought back to me many great memories of life in the Geology department. Bill, I thank you for your time, patience and energy; you were a one of a kind.
Steve Chittick

... I've read all the remarks left by people and it took me this long to post something about a most amazing man... I would get all choked up when I started to write something and I would have to stop and take a deep breath. Bill Gregg was the best teacher that I have ever had. He is the reason that I could stay at Tech. When I was on Ac. Pro., he was the one that talked to the Dean to keep me in school. He ALWAYS cared about his students, he knew what was going in his students lives and his door was always open if you needed to talk. I learned more in the 5 courses that I took from him on structures then anything else. He cared. I recall how passionately he disagreed with the idea of "Christmas tree folds". And the khaki slacks, blue shirts and those white sneakers that he used to wear. And the distraction of "Aqua Team Hunger Force". This department has truly lost an amazing man.
Katie (Richards) Gray

There are so many good things to say to you and about you Bill. My favorite moment was watching you from a bridge working with a Structures I class along the Falls River. A quite moment of contemplation from you on the outcrop - like you were seeing your backyard for the first time - and the next instant those fantastic 3-D models from the board were clicking into everyone's mind. You taught me an awful lot about geology and mechanics and you turned me onto the Cranberries. Every cup of coffee led to many more questions, new possibilities to consider - and a laugh or at the very least a good belly-felt grin. Thanks, Len ('99 & '03)
Len Mankowski

My inspiring PhD advisor (1991-1994), great scientist and warm hearted friend William, Bill (Ville to many of his friends here in Finland)is gone. I express my condolences to the Gregg family. MTU geology department has also lost a lot of expertise, good spirit and debate, humor and enthusiasm, devotion in teaching and constructive critizism with him. Forever gone are our common days of field work here in Finland and there in UP which depened our frienship and really made me se what an exeptional personality he was. Rest in peace, Bill (Lepää rauhassa, Ville).
Kimmo Pietikäinen


While talking to a random stranger on the airplane today, I heard the news about Dr. Gregg. Dr. Gregg not only was my advisor during my years at Tech, but he was also a mentor. Few people have the same passion for teaching as did Dr. Gregg! He was a person that inspired others to be something more than ordinary. I am extremely grateful I had an oportunity to meet such an amazing person.
Sherri Newland

I was so shocked and saddened to hear of Dr. Gregg's passing! How unfortunate for the University to lose such a great professor, and for his family to lose someone so obviously loved and respected. The first memory that comes to mind of Dr. Gregg is his little yellow bug spinning up the hill leading to the mine in the middle of winter. He had these big chains strapped to the tires to provide traction, but we all still got quite a laugh at the sight of spinning tires and flying snow as the little yellow bug crept up the steep slope. Dr. Gregg was one of the best instuctors I had at Tech. He taught with such enthusiasm, was always there for students, and made learning fun. He had a unique ability to capture and hold your attention during lectures and was so patient and helpful during the hands-on portion of the class. The mining courses that I took were some of the most memorable and interesting ones. Students walked away from his classes with so much more gained than simply the course-related material. I regret that I could not attend his memorial service. My sincere condolences to his friends and family.

Vicky L. (Ruonavaara) Loveland

On behalf of my children, myself, and my husband, Bob Filer, I would like to extend our thanks to the community, for doing all that could be done to rescue Bill, we know every possible effort was made; to his students, colleagues, and friends, for their very kind and thoughtful words; and to the Department of Geological and Mining Engineering and Sciences for their part in having the memorial for Bill, which was all that we were hoping for. I so very much wanted Bill's children and siblings to know that their Dad / brother played a very important part in the community and the university. As his wife of 25 years, I was privy to know much about Bill, his wonderful sense of humor, his love for his family & children, his empathy for people, and his extraordinary expertise in so many wide-ranging areas. After we parted, I am glad that he found solace in Jane Glass, who was also supportive of our children, as I also found the love of my life, my rock during this tragedy, Bob Filer. Please, in these coming weeks, think of the students Bill touched, his companion of the last years, Nancy, his Mom, Elizabeth Gregg, sister Barb Bogdon, brother Bob Gregg, and brother Brian Gregg and, especially, of our children, Lydia, Dave, Dan, and Jane Gregg, who will be missing their Father desperately; I am hoping the pain will ease, but the void, from the loss of a parent, can never be healed completely. Thanks, Debby Filer
Debby B. Filer

First off I would like to thank each and everyone that has written on this message board.You have all made my family smile and cry with your postings. My brother Bill ( Billy to me) was quite the character as most of you have noticed ,he had such a great sense of humor (my family calls it the Gregg humor -some say dry humor), was extremely witty ,so incredibly intelligent but down to earth and sometimes even silly. If you heard him talk to his cats - you know what I mean :) !! This is such a hard time, not for just his family but as we can all see , by so many others that he touched during his life. My personal feelings are that he died doing what he loved and that is a huge comfort for me. His life meant something, he accomplished so much in a short time, as they say - he mattered -what more could any of us wish for. There will always be a void esp. with the holidays and his birthday, our family is trying to stay strong for our mother, her biggest fear has happened,her child passed on before her. Being a mother I don't know how she can cope with this. His four children have been incredible throughout this, so much to handle for such young people. Billy would be very proud of them ,I know I am. For all that come to the service, please introduce yourselves to me, let me know what you wrote - I'll remember by your posts. My brother Bob and I are flying there for the services, our youngest brother Brian has offered to stay home with our mother ,although I know he would love to be there in person he will be there in spirit. His staying seems harder to me than our going. Again thank you for the postings - keep them coming - Bill would especially love the humorous ones -to the clappers at the lecture -- I bet you're right - he would think that - but only in fun -.
Barbara (Gregg) Bogdon

Bill's efforts as a teacher and graduate student mentor were exemplary. The amount and quality of time that Bill put into these efforts were a constant reminder to me about why I decided to be a university professor in the first place- to teach and to mentor. Bill never bragged about this; he was just quietly steadfast about putting the students first. Bill's dedication to the Quincy mine also was something that I marveled at. I once ran by him as he was greasing the tracks for the tram that brings visitors from the top of Quincy Hill to the mine part of the tour. Here was a professor covered in grease, stooped over the tracks, on a 90 degree day. At first, I thought to myself- "that's funny," but as I went on, I realized that he was doing this backbreaking, hot, and dirty work out of a sense of duty and love. Bill's death in the mine was a terrible tragedy, but it is somehow comforting that he died while was working in this place. Bill taught in the same classroom in hour following one of my classes, so we would usually pass by each other in the hallway. He would always smile and say something witty. We would talk about his plans for a new course that was somewhat modeled on one of my classes, which I took as a huge compliment. Today, as I was walking down the hall after my 2 pm class, it finally hit me that we won't see Bill any more, and I realized that I really will miss him.
Alex Mayer


This death and this webpage is a tragic revelation to me, because as Bill's colleague, it has exposed a side that was hidden to some of us. Bill's attention to students was not fully appreciated by all his colleagues. He didn't advertise his excellence to us. It reveals to me that we don't have ways to sense that vital quality when we aren't in his classes and office. I feel ashamed that I didn't perceive such a critical part of his persona, his forté. If I had been more perceptive, I could have helped and appreciated him much more. How many times do we have to be told to pay attention and be aware of things around us? I regret my ignorance and lack of concentration. I regret that I never told him that what he did with students was really important, because encouragement and positive energy is what teachers (and colleagues) are all about. If you can read this Bill, I salute you, pathetically late.
Bill Rose

I have studied under, worked with and known many professors around the world and at the some of the finest higher education institutions. Of them all, Bill Gregg was the best. Period. I tried to take every undergrad and grad course that he taught and I wasn't alone. If he had taught a course on the stress and strain of stinky cheese, the lecture hall would have been filled. Every year I am asked to come into my daughters' classes to talk "rocks" and the biggest hit is always the peanut butter, Hershey Bar, and graham cracker sandwich wrapped in cellophane to show that even brittle stuff can bend, and not break, under the right conditions – the exact same way Professor Gregg did it during my structural geo class in the winter of '81 - 82. I think he also single- handedly supported the colored chalk industry with his picture-perfect 3D diagrams. When I think back, with very mixed feelings about my tumultuous years at Tech, there are three professors who had a significant positive influence on my life: Al Ruotsala, Steve Nordeng and Bill Gregg. All of them have now passed away and the world is a little less bright without them. Each of them, in their own way, cared more about their students than about their own aspirations. Bill Gregg cared about his students with a passion that few teachers have. He gave us the best that he had. And, he inspired us to give our best. He was a gifted teacher whose passion was infectious. I've read the memorials on this page and recognize a few of the people who wrote them - people who I hold in high regard. The mourning of his passing by such a diverse group of smart, successful, caring people speaks volumes about Bill and the positive impact he had on our lives. I haven't seen him since I graduated in 1984, but I still carry with me fond memories of his influence and teaching. Bill, I regret that I never told you before, but I hope you can hear me now – thank you. I'm glad that I knew you.
Tom Gaitley '84
Dr. Gregg was the inspiration for my degree and one of the main reasons I choose to stay at Tech after struggling with "What to Be When I Grow Up". I have been out of touch in the recent years but definately know that incoming students will miss out with out him in their lives.

Charlene E. (Earley) Dehn
Dr. Gregg was one of my favorite teachers during my time in the Geological Engineering Department at Michigan Tech. It was very saddening to hear that he will be lost to all the wonderful people he has taught and was working with at the time of his death. To a great man and teacher!!!
Randell L. Mattzela


This was so tragic to hear about. Dr. Gregg was a great guy, and an amazing professor. He always gave me the opportunity to really think and learn and question. I'll never forget starting a structural geology class with the topic of the formation of the universe and working our way up to the forces at work in the Earth. I'll also never forget the lesson that "just because it was published from Harvard, doesn't mean it's good science." I'll never forget his smile & laugh, his enthusiasm, his caring, and his ability to inspire. His passing is a great loss to all of us. My sympathies to his family, it must be so hard. Erin Meyers Petroleum Geologist -
Chevron
Erin Meyers

A long, long time ago in a galaxy far away, I used to cave with Bill. I lost touch with him over the years but I'm pleased to see he had a good life. My condolences to his family and friends. He will be missed.

Chuck Stephens
Dr Gregg was certainly one of the best instructors at MTU. In fact, I took every class I could from him including a couple graduate level structural geology courses. He always treated his student's with dignity and respect. As a young student it was very impressive to have such a great teacher treat us as adults who would become professionals some day. I admired Dr Gregg a great deal for that. Shock is the only word that describes hearing the news of Dr Gregg's untimely passing. I must admit that I am angry to hear about this type of accident. Mines are dangerous places and safety should be paramount. Dr Gregg's loss will never be filled. He had unique skills and talents especially in making mechanics and materials understandable. He prepared me well for my early career in mineral exploration and helped fan the flames of many a student's passion for earth sciences. You will be missed Dr Gregg. My prayer is that you have begun your eternal life in paradise.
John Doucette

Though I never encountered him during my time at Tech, I went to school with his daughter. I'm very sorry to hear of his passing, and my thoughts are with his family.

M.G.
Along with my wife Linda who also knew Bill well, our hearts go out to Liz, Barb, Bobby and Brian and to his family in Michigan. Bill and I were best buds going back as far as the 4th grade in St Mary's School in Troy. He was in my wedding in 1969 and we attended his wedding to Janie Glass whom we also knew all through high school. There was hardly an event between age 8 and 21 that we didn't share. I have so many, many stories I could tell. Did you know we once elected him god of downtown Troy? No that story's much too long. I'll go no further and allow it to fester in your imagination. Did you know the first girl he ever kissed was named Linda? It was after our 8th grade graduation. Unfortunately I can't recall her last name but I can remember how he waited until she went in her door and we got around the corner before leaping into the air in excitement. There was the time I stopped by on a Saturday afternoon and he had been in his room constructing a model battleship. In the flat on Fourth Street his room was rather small and he had spent hours bent over a thousand pieces of plastic with a tube of glue. He was high as a kite and we couldn't get him to stop giggling for hours. Speaking of rooms. When they moved to Hillsview Heights he made an escape route out of the closet in his room, over the rafters and down into the garage so he could go in and out surreptitiously at any time of night. I suspect he fooled no one. What about his guns? He had a 22 rifle and an old M1 Carbine which was loads of fun to shoot. We took a lot of target practice in the hills outside Troy by seeing how many shots it took to fell a tree. It took me twice as many as Bill, but then I wasn't the one attending a Military school. Some years later, Bill got interested in Spelunking and told us all how exciting it was the explore the caves of the Heldeberg Mts south of Albany. He was always getting hyper over his pet interests which was infectious enough that a few of us guys were convinced this might be some kind of fun and joined him on an excursion or two. Crawling about in smelly mud in a cold cave was not, to tell the truth, all that exciting to me. There were a couple spots where I did get stuck and Bill helped me out or I'd still be down there today. There was a time we were chatting on the phone, he in Michigan Tech and me in Schenectady about nothing in particular, just catching up. I mentioned that I had recently gone to my wife's high school reunion - it was probably the 20th - and he asked if I had seen Janie Glass there. Indeed I had since she and Linda were close back in the day and I told him how great Janie looked and how upbeat and positive she was, which hadn't always been how her life had gone. From that point onwards the conversation did not stray from Janie. He confessed that she had always been the love of his life. It turned out he had recently been in contact with her after his divorce and were arranging a get-together the next time he was back in town. It was only a year or so later that we got an invitation to their wedding. It's truly a shame
Jack Berkery

To all of Bill's family, What a tragic and huge loss for you all. No words can begin to relay my feelings. I was quite fortunate to have been included many times when the family was all together years ago. The memories are very special to me. My thoughts are with you.
Judy Franze Tewey

Bill Gregg was my favorite teacher at Tech. You always knew he cared about his students. I had my first class with him in 1980, his second year at Tech. It was an intro geology class and I got a solid A. Two years later I had my second Bill Gregg class - only this time, I got a D. I retook the class the following year - mortified at the prospect of repeating but not willing to leave a D on my transcript. I remember sitting in the repeated class one day at the beginning of the semester. Bill started the lecture by sharing a little impromptu story about how he understood that life's troubles could sometimes get in the way of academic studies and encouraged us to give him a headsup. He said that the only C he ever received in his entire college career, was during the semester his dad died of cancer while he was in graduate school. He briefly glanced my way and looked away. I was SOOOOO embarassed. I never had the nerve to tell him that my problem wasn't family cancer but rather that I'd fallen in love for the first time and as a result, didn't really much care at all about structual geology. No cancer - just love! It seemed so lame an excuse. Bill won me over with that shared story, especially when he repeated it to me sometime later in the semester, when I'd stopped by his office to check on grade postings. I'd never met a teacher that cared like that. (I got an A second time around!) My daughter is considering attending Tech, and so this upcoming spring, I'd planned to bring her to the Houghton for a visit. I looked forward to introducing her to Dr. Gregg, and I'd planned to tell him the truth about my lack- luster academic effort that year. Perhaps some other.
Pat Murray
Dr. Gregg was an amazing instructor. He was always there, before and after class, for me to get help with even if it wasn't his class that I was struggling in. He had a passion for Geology and teaching and I am one of the privileged students that had the opportunity to learn from him. I hope his family knows how appreciative I am for having such a dedicated instructor who helped to fuel my passion for learning.
Steve Schaefer
I was shocked and deeply saddened at the news of the tragic loss of Bill Gregg. My wife Mary Ann and I extend our sincere condolences to Bill's family. I am proud to say that I was one of Bill's first graduate students. I took all of his classes and had the pleasure of helping with his labs and lectures. Bill was the most talented and effective teachers and the best mentor that I have ever had. Although we have kept in touch on occasion, I have not seen Bill in more than 23 years, but I can still clearly picture his explanations of difficult concepts and the long conversations we would have in his office and near the basement coffee pot. As we all know, Bill had many quirks. His military memorabilia collection and his extreme dislike of National Public Radio are a couple of the milder ones that come to mind. However, these quirks were a big part of his persona, and we loved him for them. His use of humor was dry and also quirky but has stuck in my mind for all of these years, such the framed picture of the single-story Otis Elevator building that he proudly displayed in his office. Bill used to repeatedly argue that the published word was the only way to leave a lasting legacy. We all know that he has fulfilled that task. However, all we need to do is read these testimonials to know that he has left more than that. He will live on in our hearts and memories, through our good work and teaching, and through our constant use of the skills and life lessons he has taught.
Dan Van Roosendaal
It is truly a tragedy whenever the mining/geology community loses one of their own, especially in the manner in which Bill left us. He was an enthusiastic professor who had great passion for what he tought. He was also a great guide to the mining industry, and his passing will certainly heavy the hearts of all those who were blessed enoguh to interact with him, whether as a colleague or a student or a friend.
Ralph Sitler III
Bill was one of my favorite professors throughout my years at Tech. He was the type of teacher who you just knew really cared about his students. Not only did he make his classes interesting (which is a feat in itself considering most college students just wanted to get through class and get to the bars-or was it just me?!), he also was the most approachable teacher I've ever had. I remember when I was having an issue with another teacher, I asked for Bill Gregg's advice. Now Bill was the type that would never swear in class. If a "hell" popped out, he would get red in the face. Well, Bill leaned over and said, "Like my momma always used to say, 'There's alot of a**holes in the world.'" He always knew what to say and his sense of humor made me feel so much better. I will always remember him for that. He was always someone you could trust and confide in. He was a very rare individual with a heart of pure gold and I will greatly miss him, as I'm sure each of his students throughout the years will. My heartfelt condolences go out to his family. Laura Drahn '95
Laura L. Drahn
Bill: I know that we had our differences, but one thing
I'm quite sure of is that you were one terrific instructor. It was clearly evident during our first year at Tech that you love teaching and with time you made the rest of us look like amateurs. Semesters when we taught back-to-back in Dillman 320, I'd show up early just to listen to you lecture amazed at your ability to draw 3D diagrams on the board. You had a way of making the complex easy. You had a great love for your students; they were your number one priority. The memorials on this page are evidence of that. Strangely I'm going to miss walking into your office to borrow that large stereonet of yours. You taught the students how to think in local co-ordinates with that stereonet while I tried to teach them how to think in global co-ordinates with it. I always enjoyed our discussion over that stereonet. Thanks again for letting me use it. Bill, you were also a great graduate student mentor. I was on many of your graduate student thesis committees and I can say without qualification that those students produce some of the best mapping theses at MTU. I'm amazed at the quality of their work. You taught them very, very well. Lastly, thanks for some terrific memories around the coffee pot during our early years at MTU. Your colleague, Jimmy
Jimmy F. Diehl



I am a 1984 graduate of MTU and remember Dr. Gregg well. He was my
favorite professor and had an enormous impact on many people. Dr. Gregg had that unique gift of captivating his audience and explaining complicated subjects such as Structural Geology, in terms that anyone could understand. Not to mention he was a really nice guy!

My sincerest sympathies to the his family and the entire MTU team. Dr.
Gregg is irreplaceable.


John Ravenna

My thoughts are with Dr. Gregg family and the geo department. The word has been spreading around slowly to the alumni that I am in contact with. It is very sad. I am currently doing a lot rock mechanics and rock engineering and I wouldn't be in this position without the skills I learned from Dr. Gregg.
He is very missed.

Chad Lukkarila
I was sickened to hear of Dr. Gregg's tragic accident. I remember him with great respect and fondness. Dr. Gregg's projects were right out of his work experience and gave students immediate practical experience - something that was unusual at that time. This is a tremendous loss for MTU and those that were fortunate enough to learn from one of the greats. Deepest sympathy to his friends and family – we will all miss him.
Kind Regards,

Eric M. Lee
I am truly sorry to hear the shocking news about Dr. William Gregg's tragic accident in the mine. Bill Gregg was an excellent teacher--a real student's instructor. His lectures were well organized and insightful. He was always concerned that students understood what he was talking about and had a real knack for conveying complex concepts. He was also a rather amusing and somewhat eccentric character. His takes on things, from small local events to global ones, were worth listening to and digesting because of their often unusual or unexpected point of view. I'll regret not having the chance to chat with Bill the next time I visit. I am sure he'll be greatly missed around the department and the community.
Sincerely yours,


James Vallance
I am sorry to hear about Bill. I remembered he greeted me when I was
arrived at Tech in 1991 and told me about his experience when he worked at Mount Galunggung - Indonesia. Send my deepest condolences to his family.
Best regards, Tatang Wahyudi (class of 1993)

Tatang Wahyudi

Dr. Pennington; my condolences. In 1966 my (at the time future) wife and I were among the work party recruited by Professor Spiroff to begin the initial surface cleanup around the Quincy #2 headframe; it was a blustery day in October as I recall, and the smoke from our fires made horizontal lines towards the lift bridge. Prof. Spiroff had made plans with Mr. Todd (surviving director of the Quincy Mining Company), my grandfather Franklin Pardee (former Michigan State Geologist) and a number of others to form the "Quincy Hoist Association," the precursor to the National Park Service Quincy Mine unit. Prof. Spiroff, at the end of the day, gave us all a special treat; he opened the door to the shaft house and allowed all of us in to look at and down the inclined shaft.

Fast forward to Summer 2004, when my family and I returned to Hancock and I took two of my daughters and their families underground on the mine tour, riding the cog railway down to the MTU Experimental Mine. I was astonished to find that the water level had come up to the adit level, because when I attended Tech in the mid-1960's it was more than 1000 feet (on the incline) to water, and possibly more than 2000 feet. In my period at Tech, one student had a near-miss at one of the Mohawk shafts when he went on a long slide (not unlike Dr. Gregg's, though he survived). His companions had the presence of mind to return to the surface and rouse out the authorities who brought the C&H Mine Rescue Team to the shaft and recovered the student. There was coverage in the MTU Lode and the Houghton paper at the time (it would have been the winter of 64-65 or 65-66). He had no broken bones, but his face was pretty messed up. In return for not being expelled (and drafted), he wrote letters of apology to the mine owner, the C&H Rescue Team, the Administration, and the Lode.

I read about Dr. Gregg's accident yesterday when it was circulated on the Florida Association of Professional Geologists email blast system, with a caution from the Florida State Geologist to be careful around mines (yes, there are some in Florida). I forwarded it to a colleague in my company who attended Tech about 20 years after I did, and to my wife (but she couldn't bring herself to read the article).
Please pass our thoughts and prayers along to Dr. Gregg's family.

Peter H. Dohms, P.G.
That is, indeed, terrible news. I had just spoken with Bill at the GCAGS in Houston a couple months ago. My thoughts and prayers go out to the entire family and for all those at MTU that were close to Bill.
Best Regards,


Adam C. Kuzinski, MTU Alum

Not a day goes by when I don't think about something I learned in one of Bill's classes. I even still use my proportional divider on occasion. Bill took the time to make sure that every single person understood what he was teaching, even if it meant explaining it 14 different ways. And the students always came first. We could always count on Bill to give us a straight up answer, whether it be about fold types or the cost of our education. My thoughts are with his family and his friends now. And while it makes me very sad that Bill will not be able to teach yet another generation of geologists, I know that all of us who were lucky enough to have been his students, friends, and family carry some of Bill with us every day. Bill, you will be missed, but never forgotten.
Kirstin Burns

Bill Gregg was an outstanding professor and person with limitless passion and pragmatic wisdom. As a freshman with multiple science interests and undecided on a major, I took my first geology class taught by Dr. Gregg. Within a few weeks I knew the geology path was the right one for me, no doubt aided by his exceptional teaching. I had the privilege to take two additional classes taught by Bill during my time at MTU, and will always remember not only how much knowledge I gained, but how much I enjoyed learning it. The MTU Geo Department is the quintessence of quality in university education in the geosciences, and Professor Gregg was one of the primary pillars in supporting this excellence. Anyone who knew him will miss him as a scientist, as a teacher, and as a friend.
Steve Phillips

MTU has lost a great Professor and teacher with the passing of Bill Gregg. I was deeply saddened when I heard of Bill's tragic accident. Bill was my thesis adviser, and I will always be grateful to him for his humor, advice, and encouragement while I was his student. He shared his knowledge of structural geology without reservation, and many of us became better geologists as a result. As an example of Bill's generosity I would like to relate this story. I recall during the spring of my final year at Tech, I didn't have my thesis quite ready to give to the bindery, but I was leaving for the summer to take a job. Over the summer, Bill took all my illustrations and pasted them one-by-one into the various copies of the thesis, and he delivered those copies to the bindery while I was away working for the summer. Bill did this so I would have my diploma in-hand for the fall. I don't think any other thesis adviser would have done that for one of their students. My thoughts and prayers go out to Bill's family. Pat Mohn, M.S. 91

Pat Mohn

Michigan Tech has lost its finest professor. I remember working with Bill one summer as his TA for Physical Geology. Seeing the way he taught, the way he cared for his students was an inspiration that has helped me in my own career as a professor. I will always remember Bill as a good friend, an excellent geologist, a great professor, and the best of men.

Prof. Nathalie N. Brandes
I recall when Bill and Jimmy Diehl came to Tech. Kind of an infusion of young blood into the Dept. Memories of structural geology with Bill are quite special and he turned what he taught into something that has stuck with me over the years. He had a real gift for communicating in his unique, humorous style in a way that made learning a tough subject fun. What a gift he had and what a gift we all received knowing him. Thanks Bill for making so many lives better for knowing you! You will truly be missed.
Gregory Byer

I am deeply saddened by the news of Dr. Gregg. He was such a neat person. He showed me the quincy mine and told me about the history. My main memory of him is his coy smile that he always had. He always greeted me when we passed in the hallway and had kind words to say. He will be greatly missed. Colleen Riley (Grad 2002)

Colleen M. Riley
Bill was a great professor and an inspiration to all students during our time at Tech and throughout our careers. I enjoyed each class I had the honor to work with him. He was also a great friend. Our prayers go out to him and to his family. He was a great man.

Steven J. Mattson
Here was someone with deep empathy towards students
and their struggles to understand. By luck, I stood in the 'front office' when Bill and Debbi first arrived at MTU, and we were quickly fast friends until the very end. I recall an early encounter after he began to settle in, after he discovered with delight the exact same linoleum on the floor as a house he had known in his youth. He couldn't get over it! Many people helped me, both students and faculty, but there's no single person who gave me more encouragement or guidance in my PhD than Bill. I still smile about asking him if he thought that too much academic work would somehow negatively impact my ability to relate to people. He said 'definitely not, don't give it a worry.' His actions reflected that attitude. This outpouring reflects his gifts. Rick Wunderman (MS 83; PhD 88)
Richard L. Wunderman

My thoughts and prayers go out to all of Bill's Family. It's still hard to believe that I won't see Bill walking down the hall or have coffee with him. He's been fun to work with especially with his home built computers and ancient software;-) I've known Bill since 1992 when he was my Academic Advisor while getting my Geological Engineering Degree. He was not only a great teacher but a great friend. I miss him already. -Michelle

Michelle K. Borkowski
I remember Bill Gregg (with a smile) as one of the Department's true characters. To call his humor "dry" is a bit of an understatement; in some ways it was more like a test. But taking the "Bill Humor" test was well worth it. Even though I never actually took one of his classes, I probably spent more social time with him-- usually over coffee (lots of coffee)--than any other faculty member. He also introduced me to the Quincy mine, and I still have very cool ore samples sitting on my mantle from one of those visits. He loved showing off the mine, which makes it all the more tragic that he died trying to make the mine safer for others. Thank you for the good humor and good memories Bill. The world is less
interesting without you.

Kirsten (Price) Copeland - M.S. 93

Dr. Bill Gregg will be missed. I think of my existence through his teachings and I find myself smiling and laughing just remembering the wit and humor in his lectures as well as the great positive energy he had towards his students. He always taught with a smile. Besides the fact that he was a great artist on the chalkboard, he also lectured in a style that students like myself could understand and grasp. I send my condolences to all family, friends and loved ones that came into Bill's life.

Caroline Levenda

MTU has truly lost one of its finest and distinguished teachers in the death of Bill Gregg. He was a very caring and generous individual. My prayers are that God will grant his family strength to endure the loss of Bill. May
his soul rest in peace.

Francis Otuonye
Dr. Gregg family, My heart goes out to you during this difficult time. I will always remember Dr. Gregg as the professor with witty stories and awesome pictures that he always showed us in his structural geology classes. He made geology very real (and fun!) for all of us. He will be missed greatly by his former students. This is truly a tragedy and there is no one to replace him in our hearts. Thank you, and we will miss you dearly Dr. Gregg!

Christina Coulter (Bader)

I was very sorry to hear that Bill had died. He was a gifted instructor, with an unusual knack for explaining and illustrating difficult concepts in a simple manner. The Distinguished Teaching Award he received was certainly well deserved. His physical geology class was the first Earth science class I had and convinced me to be a geoscience major for good. I won't forget his rants about Harvard geologists, his illustration of groundwater subsidence using a can of Tang, or his incredibly good 3D sketches on the board. I most recently bumped into him at GSA last year, and he was the same old Bill, complaining about how pathetic most structural geology textbooks are and how he was writing his own book.
Ben Drenth



I was very sorry to hear that Bill passed away and always thought the best of him. He was one of the first professors I had in the Geology department at Tech and certainly kept me interested and engaged throughout my tenure in Houghton. I would say almost without question that he taught my favorite class I took at MTU, the Quincy Mine mapping project. On the last day, he took us to on of the more recent stopes, and we went rock collecting where I pulled out a solid piece of copper about the size of my head which still sits on my desk. I tried to cut it into bookends in the rock lab in the basement after hours one night, and ended up breaking the rock saw. Bill came in the next grumbling about his broken saw. I never told him it was me or where the rock came from. As part of the introduction to that class, Bill gave this very heartfelt talk about underground safety. I'm underground that often anymore, but everytime I am, I think of Bill. Thanks for everything Bill.
John L. Uhrie

Dr. Gregg was one of the best professors in the Geology Dept. at Tech, period. His experience outside of the teaching world in the talc mines helped his students learn a great deal about the world outside the classroom. His classes were practical and hands-on and I learned a great deal from him, not only geology wise, but how to work in groups, how to think analytically, and how to have fun. He will be missed greatly by all he came in contact with. It's hard for me to think of him as gone as I just spoke to him about 2 months ago in Houston at the GCAGS conference. He was always looking for feedback from former students on how to better his classes and always interested in how they were doing. When I landed the job with Shell as a production geologist in 2002, he asked me what I'd be working on and gave me a vast amount of information on deepwater settings in Nigeria. He was always thinking about his students and how to help them. I will always remember his graciousness, love of the mines, laugh, and humor. He was a fantastic person, those who never met him are the poorer for it.
Angela L. Hammond (Matelski)

I was deeply saddened when I heard the news. Dr. Gregg to me was an individual that cared for his students more than anything else. I will never forget his attention to detail (I still can't draw folds on the board the way he could), while cracking a subtle joke that only half the class would understand. He will be greatly missed by all, but forever alive in memories of my Tech years.

Craig Johnson
I would like to add my condolences to the Gregg family, as well as the faculty and students at MTU. I am sorry for your loss of a loved one, colleague, and teacher. I was a grad student in the department for most of the 1990s and I remember sharing coffee with Bill in the basement lab of Dow Hall. He was a funny and engaging person who liked to challenge students. I remember one conversation when he tried to convince me that there was nothing prettier in the world than an open pit mine. I asked him why he thought this and he replied "You know how geologists just love to look at the rocks when driving through a road cut? Well, an open pit mine is just a really, really big road cut!". Where some might see an eyesore, Bill saw the vision of mineral deposition and geologic structures laid out before him. It was like a puzzle revealed. He may have been kidding me about the
beauty of open pit mines, but he certainly marveled in
observations of the natural world.

Dave Schneider

Dear Gregg Family, I am so sorry for your loss. It is so hard to loose a brother, son. I am thinking of you as you travel this journey. I remember Billy as the "quiet" one of the family, but then that was probably because we were always so loud.

(Trish) Patty Donovan (Soto)

I was greatly saddened by the news of Dr Gregg's passing. My memories of Bill span the old brick walls of Dillman Hall to the new "upscale" offices of the DOW, as a grad student and staff member. He was an outstanding and thorough instructor that commanded respect and best efforts from his students. He never was too busy to help his students and was and advocate for ensuring they obtained the best experience at MTU. The Department, MTU and the Field of Geology have lost a great mentor, teacher and friend.
Michael Dolan


I am a former student and friend of Bill's. I took every class he offered, jumping at the opportunity to learn from him. He was always willing to spend extra time to help anyone with anything or just to joke around. I am now employed as a geologist at a talc mine in Vermont that Bill discovered. When I was preparing for my job interview, Bill talked 'talc' with me late into the night with great excitement. Needless to say, I was well prepared after talking with him. In the following weeks, Bill gave my wife and I lots of valuable advice and told us stories about living in Vermont, making our transition to our new home much easier and comfortable. I am and will be reminded of him daily, as I still find small traces of his presence in my office (maps, charts, writings). Bill taught us a lot more about the world than just geology. He will be truly missed. ~
Hans Bruning


I was saddened to hear of Bill Gregg's passing. I have fond memories of the passion he brought to the classroom and the inspiration he provided me, and so many others. I started GeoEng coursework about the same time Bill started at Tech, and feel truly fortunate to have received his instruction. From reading the posts to his memorial, it's clear that everyone shares this feeling, and that Bill's contributions to the students of Michigan Tech were immense. My sincerest sympathies to Bill's family.


Gary Gover


Bill never strayed from the ideal that a professor's chief allegiance should be to students. His commitment to education and pedagogy was evident in all his pursuits. His door was always open to any student that needed the benefit of sage wisdom imbedded in his passion for science. Even while engaging personal strife, he always made time for advising, mentoring, volunteerism or a friendly chat. His wisdom and candor, scientific prowess, noble service and friendship will be greatly missed. Bill Houston (Ph.D. '02)
Bill Houston

The loss of Dr. Gregg has hit us all very hard. He was an amazing teacher and person. His efforts in helping all of his students will never go unnoticed. Personally, I will miss the passion and his sense of humor that made his class room so enjoyable and a great place to learn. Thank you for all that you have taught me Dr. Gregg! You were a great mentor and I appreciate the guidance that you gave during my years at Michigan Tech. You've had a great impact on me and I'll never forget you. ~Katie Schon
Katie S. Schon


My son, who now attends MTU, has Bill to thank for what has to be one of his best childhood memories. While I would love to take the credit for being a "cool" dad, it was Bill, during one of our coffee breaks who suggested that my son might get a kick out of riding his bike in the mine when he heard I was taking him along for one of the off-hours mine tours I was giving to the local high school, or cub scout troop. I know I will never forget the sight of my little boy riding around on his little bike with training wheels, several hundred feet underground in Quincy Mine, his smile beaming brighter than the miners lamp on his over-sized helmet, thanks to Bill. He was my favorite instructor and my good friend. He told me once I would travel the world and I've just read of his passing while watching the sun set over the
harbor in Luanda, Angola. I will miss him, dearly.
Marc K. Slis (Geology '96)

Bill Gregg was a wonderfully insightful and knowledgeable professor. His class was the highlight of my day. I have a stack of papers in my room 4 inches thick about linears...and how wrong they are. Here is a quick story about Bill Gregg. Bill overheard me talking about vinyl records in lab one day and told me he had a few he was looking to get rid off. I said "Sure, I'll take some records" expecting a few. I drove over to his house and he loaded me up with well over 200 records, most in good condition. Bill Gregg was more than a professor or a mentor, he is someone I look up to. He connected with his students, all of his students, in a way most other instructors do not even bother to attempt. If I ever become a teacher, I want to strive to be like Bill Gregg.
Matt S. Laird
Dr. Gregg was a truly inspirational teacher and an all
around great guy who I will miss so very much. Even several years after graduation, he still lite up when you called.

Myron H. Berry
At the end of one of his lectures, me and another guy actually clapped our hands in applause. Looking back on it now, he must have thought we were idiots....

Jeremy
Shannon
I absolutely adored having Dr. Gregg as a professor. I will always remember how amazingly well he drew in three- dimensions on a two-dimensional board (something I've learned, now that I am teaching, is not nearly as easy as he made it look). I will also remember the time he was trying to demonstrate how silly putty would shatter if hit hard enough and it flew out into & down the hall just as another prof walked by and we all burst into laughter. And, of course, how could anyone ever forget his rants about overrated Ivy league schools & the impossibility of finding M10 folding. The legacy of his passion for the subject and his students is something that will remain with me throughout my own academic career. He's a small part of why I'm very happily teaching at a state college next semester and why I don't feel the least bit guilty not applying for a job at Harvard.
Amber C. Harris
Dr. Gregg presented structural geology in such a way that even Mechanics of Materials made sense. It wasn't until I visited with him several years after graduation that I came to realize how much he helped prepare me to be a geological engineer. I fondly recall his quick wit, strong opinions and utmost care about his students and their education. Dr. Gregg will be truly missed by all those that knew him. Shaun Baker, P.E. ('92)
Shaun P.Baker
Dear Gregg Family, Just had to say how saddened I was to
here that Bill passed away. My heart aches for you. You will always be family to me. I hadn't seen Bill is several years, but still feel a closeness. When I saw these pictures of him, it seemed like yesterday. All my
love to you all. Don Paul
Donald Paul Sr.
Tragic is the only word to describe this... Bill was passionate about Geology, his teaching, and his work at the Quincy Mine. I remember looking after Lamby, his cat, on many occasions while he was out of town, during which I spent a great deal of time admiring the rock collection at his home. He was a generous and caring person, and his door was always open for a chat. He will be missed.
Adam J. Durant

I was deeply saddened to hear of the loss of Dr. Gregg. He was probably my favorite teacher during my tenure in the Geo department at MTU from 1993 to 1998. He will be greatly missed by all. My condolences to his family, friends, and colleagues.


William H. Tyler, Jr.
A standout professor and a great guy. I have nothing but
fond memories of Dr. Gregg. Dave Adler MTU 1982
Dave Adler
Dr. Gregg had an enormous impact on many of the geology students that have passed through the GMES department the past 30 years. Its hard for me to imagine our geology department without Dr. Gregg. I learned how to use a stereonet, how to contour, the incompetence of Harvard Geologists who claim to find remnants of bedding in Gneiss, and linears (or power lines mapped as faults). He told me to call him anytime as a resource for my job, and its that kind of lasting commitment as a teacher that a lot of students really appreciate.
Walter B. Rathbun
What a shock to hear Dr. Bill has passed away. I first
met Bill in 1991 and had since built a very strong relationship with him academically, professionally, and personally. I believe I can speak for all former students and alumni when I say that Bill was more like a "Second Father" to us than just another professor. Whenever we had problems of ANY kind, he was there to listen no matter the situation. I last saw him in person for the GSA Annual Conference here in Houston. We were having lunch together and he had mentioned that he was starting to do a lot of work in Quincy which included a rescue route for the tours. Even though Bill is gone, I like to think that he passed away doing what he loved best. May
your soul rest in peace forever Dr. Bill; you will never
be forgotten!!

Paul Brandes (M.S. 04)
Dr. Gregg was and is the best professor that I have ever had, or will ever have. He was extremely dedicated to his students and was not afraid to step in when help was needed. I took every class that he taught, and those classes are the most valuable sources of information that I have come across in my time here at Tech. Every time I passed by his office, I would stop in to say hi and see what great new theory he was working on. He was a kind man and was always willing to help a student. I am really going to miss him, and my thoughts and prayers go out to his family this holiday season.
Jason Kneibel
I've just learned of Bill Gregg's untimely passing through Angela. Bill was an excellent instructor and was a great person. It's a real honor to have known him. It has been more than 7 years since I last saw him, but he has left me a lasting impression not only as an instructor but also as a person. I know it's not much, but appreciate if you could relate my condolences to Bill's kids and family. I empathize with their loss. Please let them know that my thoughts and prayers are with them in this time of bereavement.

Thank you.

Kind rgds,

faisal
I am heartsick over the loss of Dr. Gregg. I remember him not only as a great instructor, but also as a likeable, easy-going guy. He was very approachable and downright nice. Dr. Gregg was one of great group of professors who made me thoroughly enjoy my time in the geology dept at MTU from 1993-1996.
Jane Cookman Metzger
Dr. Gregg was a great teacher. He had a way of making information easy to understand for his students and he put students first no matter what. I'll always remember him doing the Carl voice from Aqua Teen Hunger Force and how he used to say, "It's so easy a caveman could do it!" Bill Gregg was a wonderful teacher and he will be missed.
Michaela Polster
Bill was and still is my favorite teacher here at the university. He was always so passionate to his students about understanding structural geology; and understanding it correctly. He will be greatly missed. I will never forget his smiling face, positive attitude, and a good sense of goofiness. Thanks Bill for all you have done.
Mark A. DeHoog

I remember how he would always fight with the copy machine in the main office before his classes. He hated that stupid thing so much. Dr. Gregg always believed in me. When I was having problems in calculus, he did everything and anything he could to help me pass. Dr. Gregg is the best professor I have ever had. I will always carry everything he taught me in and outside of the classroom.
Audrey Clemens
Dr. Gregg was a wonderful professor. He was always
willing to help his students and ensure their understanding, many times with a good story too. He had a way of making sure everyone understand the information given, no matter how confusing or difficult it may have been. He genuinely cared about all of his students to the point of catching up on everything with them in the hallway, no matter how long ago he had taught them. He will definitely be sorely missed.
Jason R. Evans

Not only did Dr. Gregg teach useful and important classes, but he taught them in an understandable fashion. He was always willing to help both inside and outside of the classroom, and livened up days with stories. I feel we as students have not only lost a great teacher and friend but an advocate as well. Dr. Gregg was not afraid to voice his opinions on things like the curriculum, and had our best interests in mind when advising
Christian D. Bartz