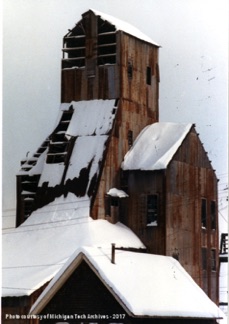 Keweenaw Geoheritage News
Special Winter Carnival Geotours! Feb 2018
Winter Carnival Quincy Mine Adventure Tours were conducted by Tom Wright and Erika Vye. See review by Robin Mueller.
Summer Geotours, Isle Royale and Keweenaw
Land/Boat tours on Geoheritage happen in June and July and reservations open in early spring. The Isle Royale trip is featured by NAGT. It lasts 6 days (late June) and covers geosites in Eastern Isle Royale. The one day Keweenaw trips (late July) focus on all five geoelements of Keweenaw Geoheritage.
New Geoheritage Books!
A new 64 page all color booklet about the Keweenaw and Isle Royale and their geoheritage (Title: How the rock connects us) is now available. It is published by IRKPA. A book-signing event is planned for Dec 14.
We are also happy that the third edition of Walking Paths & Protected Areas of the Keweenaw (2009), republished by Michigan Nature Association, includes new geoheritage information and links to our web materials.
Recent Geoheritage Press:
Lake Superior Magazine Feb 2017 issue Land, Water, History: A State of the Lake Report by Erika Vye. Geoheritage and marine conservation are among the big new ideas on our horizon for preserving and celebrating natural and human history. 
Unscripted: Stamping through History Michigan Tech by Allison Mills
Unscripted: More than a Boulder Michigan Tech by Allison Mills
EOS Earth and Space Science News: New Insights into the Midcontinent Rift by S Stein and others
WI Rose, EC Vye, CA Stein, DH Malone, JP Craddock and S Stein (2017) Jacobsville Sandstone: A candidate for nomination for "Global Heritage Stone Resource" from Michigan, USA Episodes 40 (3) 213-219.
Unscripted: All's Ashore that's going ashore
Michigan Tech by Cyndi Perkins
Unscripted: Black and white and red all over
Michigan Tech by Cyndi Perkins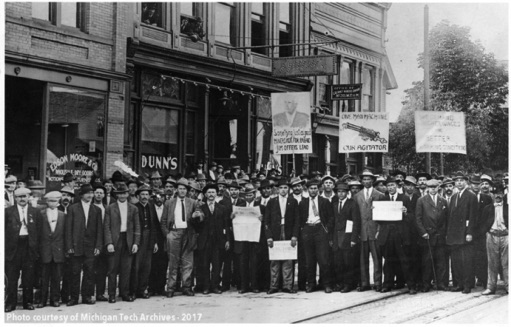 Michigan Tech Archives
Barry Pegg DD Brown